Welcome to Grace & Holy Trinity Cathedral!
Grace and Holy Trinity Cathedral is a thriving, growing Episcopal parish in downtown Kansas City, Missouri. Guests and newcomers are always welcome. We are an inclusive community encompassing young and old, rich and poor, single and married/partnered, gay and straight. We are united by our witness of Christ's redeeming love and the challenge of leading faithful lives in our complex world. We are a Stephen Ministry » congregation.
Our Mission is to be a Servant Church in the Heart of the City

Find out more about Grace and Holy Trinity Cathedral Here »
Update your contact information »
Women of Grace Luncheon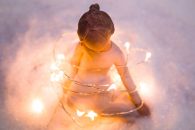 Women's Christmas Luncheon December 14 • 10:30 a.m.
Come be a part of this great service opportunity and enjoy fellowship during lunch. There is a sign-up sheet located at the back of the Nave. Please RSVP by December 9. Find the details on our Upcoming Events page. »
Upcoming Music Events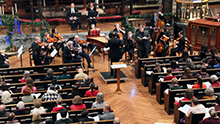 Please join us!
The Cathedral will be hosting many exciting musical events in the coming months. For all the details, visit the Upcoming Music Events page. »
BackSnack Family Bags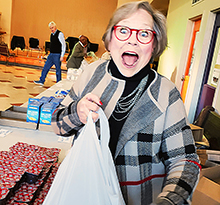 December 15 • 9 a.m.
All are encouraged to help pack family bags for BackSnack children during the holidays. For all the details, visit the Upcoming Events page. »